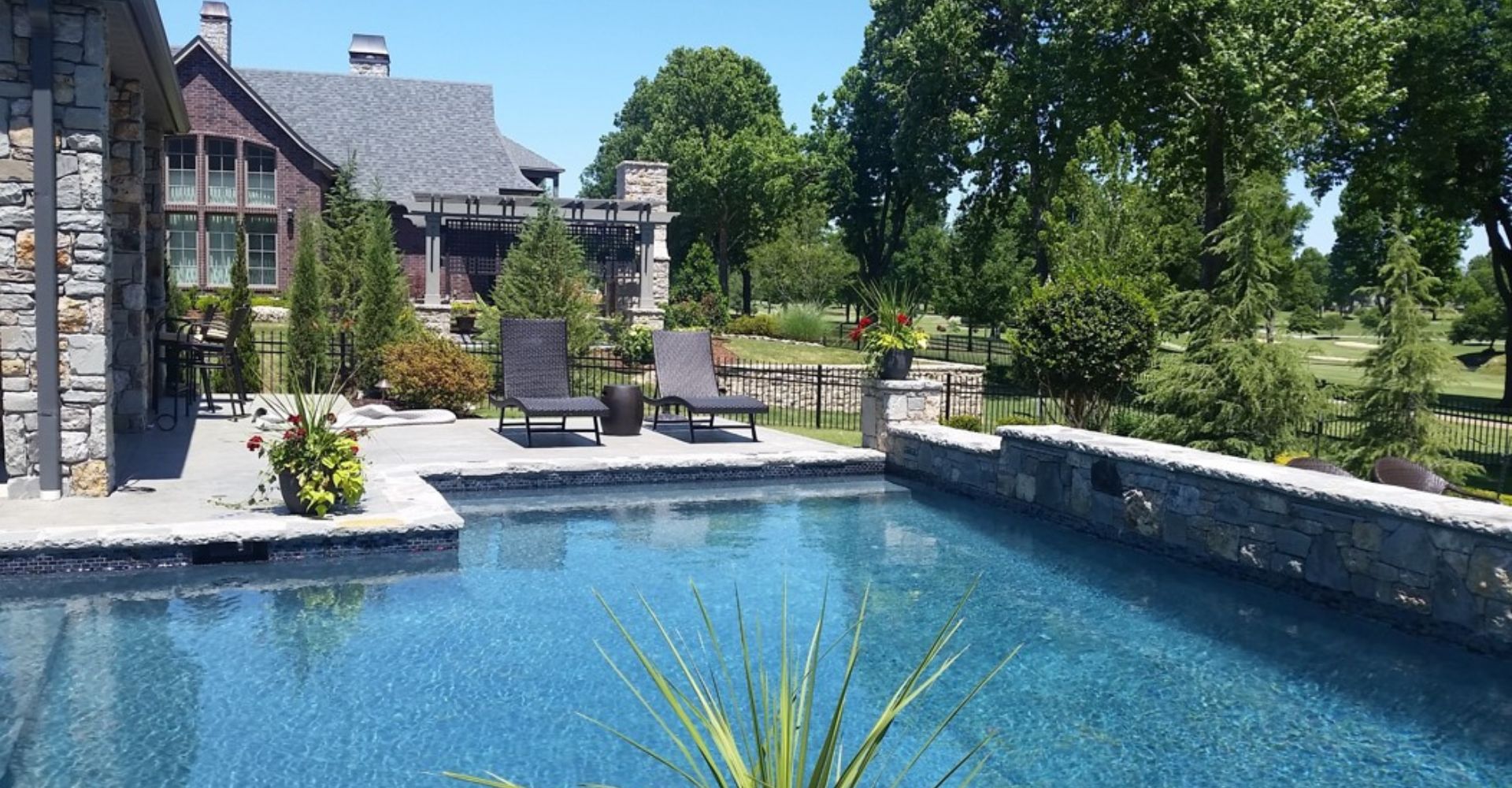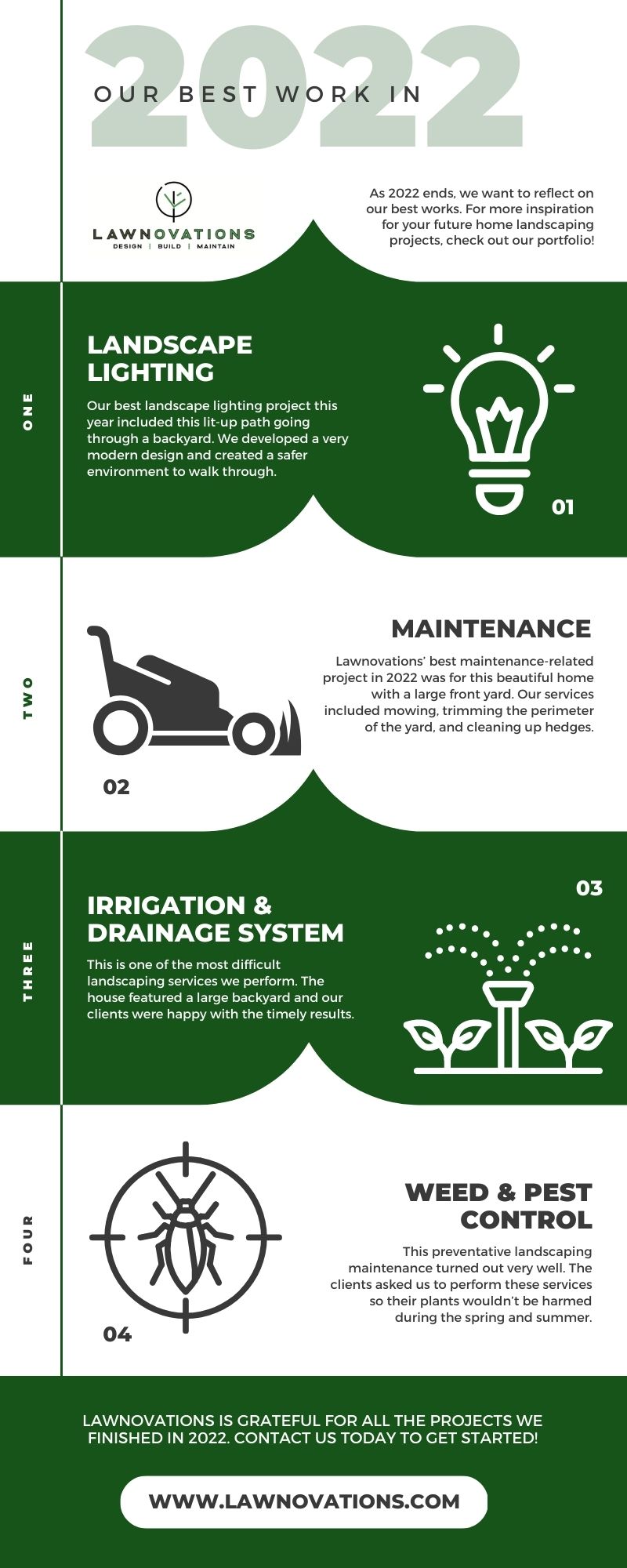 As the year 2022 comes to a close, Lawnovations wants to reflect on our best works in Tulsa, Oklahoma throughout the entire year.  We want to show homeowners several examples of what we can do on their land. For more inspiration for your future home landscaping projects, check out our portfolio!

Landscape Lighting
Our best
landscape lighting
project this year included this lit-up path going through a backyard. We worked with the clients to understand what they were looking for in regard to our landscaping services. Lawnovations developed a very modern design and created a safer environment to walk in, especially for children.

Maintenance 
 Lawnovations' best maintenance-related project in 2022 was for this beautiful home with a large front yard. The landscaping
maintenance services
we performed included mowing, trimming the perimeter of the yard, and cleaning up hedges. We made sure to gather all the grass clippings on the sidewalk so our clients would be pleased with the overall appearance of the landscaping.

Irrigation & Drainage System
Our
irrigation and drainage installation and repairs system
is one of the most difficult landscaping services we perform. The house we performed irrigation and drainage work for featured a large backyard and our employees had to work with the client to understand where they wanted to specifically irrigate. It was a very successful project and our clients were happy with the timely results.

Weed & Pest Control
This preventative landscaping maintenance turned out very well due to the hard work of our employees and it was one of our best jobs in 2022. The clients asked us to perform
weed and pest control services
so their plants wouldn't be harmed during the spring and summer. If homeowners want to maintain their plants during the warmer months they should consider weed and pest control so they last the whole season!
---
Lawnovations is grateful for all the projects we finished in 2022. It was a very exciting year and we can't wait to see what the rest of  2023 brings us. If you are interested in any of our services contact us today to get started!