Protect and Preserve Your Lawn and Landscape!
Diseases can be detrimental to your turf, plants, shrubs, and trees.
Our specialized technicians are trained to diagnose and treat almost any outdoor landscape problem!
Partner with Lawnovations today and protect your investment!
Disease control refers to the tasks and preparation performed by yourself or a proper lawn care company that can help prevent your lawn from getting "sick" from various diseases when conducted in the right settings.
Disease control can range in complexity, from simple mowing and fertilization application along the lawn to complex herbicide and pesticide spraying or the treatment of a specific lawn disease if the symptoms are apparent. Any lawn maintenance with disease control in mind can help ensure a lush and green property that is healthy and free of disease.
The Purpose of Disease Control
While disease control is a task that often slips the mind when first purchasing a new property, it can quickly become a necessity for mental clarity when you are able to realize the positive aspects of it (and the consequences associated with neglecting it). Disease control brings different specific benefits and results for individual clients, though the basis of disease control remains stagnant throughout various applications.
It is important for you to consider your current and potential disease situation for your specific requests prior to scheduling a consultation with our company. By having an idea of what current issues you are facing, it will help us figure out and generate solutions that will turn your dying property into one of lush and turgidness!
Proper Disease Control Helps Keep Your Property Healthy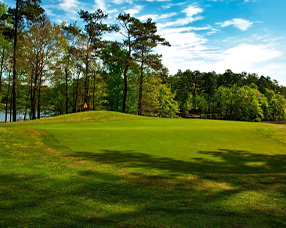 Green areas and luscious outdoor environments are no stranger to Tulsa, Oklahoma, making it an appealing destination for citizens, visitors, and wildlife alike. An inviting environment such as Tulsa, however, opens the door for plant diseases that enter your property without even knocking at the door first. While diseases can be easy to spot once they start, not acting on the problem right away can cause them to spread to very damaging levels before there is even a chance to prevent it.
If you have a lawn that is deprived of the proper disease control that it needs, then the door is wide open for these invasive species to enter and inflict damage or overgrow onto your lawn, suffocating it from nutrients and life. This will lead to further landscape issues and an overall unhealthy atmosphere of your property. Having a disease outbreak can even advance from harming your lawn to harming you as well if the diseases, rust, and fungus come into contact with you. By simply maintaining your yard with proper disease control, these dangerous diseases will have to find new horizons to inflict damage upon, as yours will be set up for continual success.
Proper Disease Control Keeps You at Peace of Mind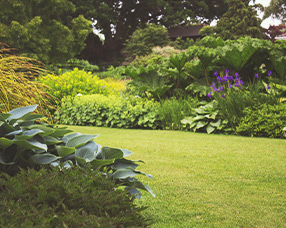 With health consciousness and awareness becoming a spreading trend throughout the United States and around the world, it makes sense that the thought of lawn disease brings out that icky feeling within you, and you may even be itching right now just thinking about it. While lawn disease might not personally harm you on its own, the absence of a healthy lawn, in general, can help cause a potentially serious risk to your own personal health. It may start as a lawn disease, but when that invites other pests and freeloading parasites to the property, you, your family, and your pets may have much greater problems at hand.
With proper disease control from Lawnovations, however, you will be able to rest at night with a clear mind and body. Stressing over checking your pets and children every time they go outside, or worrying about what might be hiding within your lawn at night can inhibit your ease of mind and quality of life. By simply implementing a proper disease control across your property (and sticking with it), you will be able to achieve a higher quality of life and a better night's sleep.
Proper Disease Control Increases the Appeal of Your Landscape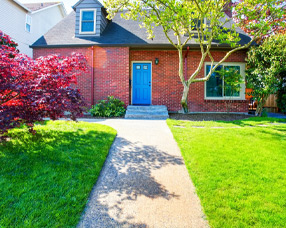 When it comes to landscapes and properties, the visual appeal to the owners, guests, and passing spectators is worth almost as much as the price tag of said property. Having a beautiful house or building is one aspect that most can associate property value with, but if the surrounding outdoor environment is unkempt, it can detract from the overall value. If the lawn health is extremely bad, the value of the property can even be lower than comparable properties that never had a yard to begin with.
Furthermore, if there is an active disease outbreak found around the property, the visual aspect will be noticeably off, and the safety of the environment will be questioned. By simply incorporating proper disease control into your lawn, you can help ensure that your property exudes safety, hospitability, and care.
Disease control that is effective will also ensure that the property is ready for outsiders who don't know you to safely visit and view. This is especially beneficial when thinking about relocating or selling your current property. Having an environment equipped with proper disease control will help you pass all real estate pre-sale checkmarks, and will make your property desirable to those who want a truly seamless property.
Proper Disease Control With Lawnovations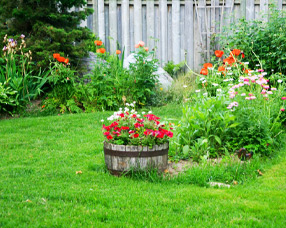 Implementing proper disease control can positively impact the bottom line of the property along with the health and wellness of yourself, family, visitors, and strangers alike. Here at Lawnovations, we offer complete start-to-finish lawn maintenance services, including the implementation of disease control.
Whether you know which diseases are inhibiting your landscape, or if you have never even considered the possible dangers until now, be sure to contact the friendly team of Lawnovations for advice, expertise, and proven results!