Ask Us About Our 100% WEED FREE GUARANTEE!
Partner with Lawnovations for all of your Fertilization and Weed Control needs today!
Our technicians are all certified by The Oklahoma Department of Agriculture and are specially trained to specifically recognize all of the various health needs of your lawn!
With proper mowing and watering, your lawn is sure to be lush and green for years to come!
Our Premium 7-Step Fertilization and Weed Control Program Includes:
Step 1: Crabgrass Pre-Emergent and Weed Control
Step 2: Spring Fertilizer and Weed Control
Step 3: Echelon Nutgrass Pre and Post Emergent
Step 4: Fertilizer and Weed Control
Step 5: Second Fertilizer and Weed Control
Step 6: Third Fertilizer and Weed Control
Step 7: Fall / Winter Weed Control and Pre-Emergent
Additional Services **Fees Apply**
Aeration
Over-Seeding
Deep Root Tree and Shrub Fertilization
Azalea Fertilization
Fungicide Applications
and more!

What is Fertilization & Weed Control?
Fertilization and weed control refers to the tasks and services that are routinely and carefully conducted on your outdoor space to maintain a clean and luscious lawn. Fertilization and weed control can be as simple as a routine full coverage fertilization project, or as complex as continual application of the fertilization and weed treatment to ensure your property is green with grass as opposed to pesky invasive weeds.

The Purpose Of Fertilization and Weed Control
Fertilization and weed control is a task that seems optional when first owning a new property, but quickly becomes a necessity for your daily life when you are able to realize the benefits that come with it (and the consequences associated with neglecting it). Fertilization and weed control serves a different purpose for each client, though the foundation behind the reasoning remains the same. It is important for you to consider your needs and current lawn situation for your specific requests when scheduling a consultation with our company. By having an idea of what you want out of your outdoor landscape, it will help us figure out and generate ways we think you can mold your typical lawn situation into one of wonder and enjoyment!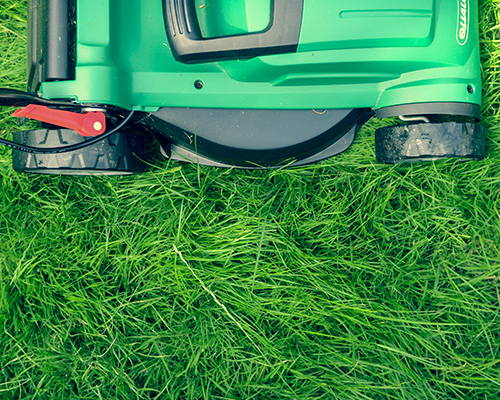 Fertilization and Weed Control Helps Keep Your Property Healthy
When it comes to Tulsa, Oklahoma, there are plenty of lush green areas and welcoming environments for civilians and wildlife. With that invitation, however, come pests and weeds that can potentially invade and cause harm to your lawn. Because weeds are an invasive species, they tend to find struggling lawns in which they can invade and suck the nutrients up, depriving the injured lawn even further.
If you have a lawn that is inherently unmaintained, there is a clear and open invitation for these invasive plants to creep up and drain your lawn of all other life. This will lead to further landscape issues and an overall unhealthy atmosphere of your property. By simply maintaining your yard with proper fertilization and weed control, these dangerous plants will be deprived of the opportunity to cause damage to the landscape you have worked hard to protect.
Fertilization and Weed Control Keeps Your Landscape Environmentally Functional
With the environmental decline that we have seen over the years, it is no surprise that homeowners try everything they can to contribute to the overall efficiency of their property to help repel negative impact. One of the main contributing factors to environmental change on a property to property basis is the water used to maintain a healthy lawn. Lawns that are not properly fertilized and maintained for weed control tend to use a lot more water to keep the property looking healthy. While the lawn might look green and lush with the amount of water being used to maintain the visual appeal, the truth is that underneath the facade of green blades is an unhealthy system of poor rooting and invasive predators such as weeds.
With proper fertilization and weed control, however, your lawn will require less water overall to gain the green appeal that is actually true and not just a cover-up. Fertilization and weed control will allow the lawn to properly root into the ground, allowing whatever water they receive to hold as opposed to seeping directly through the ground or pooling up on the surface. This means you will have deep waterings at a less frequent pace, contributing to an overall conservation of water that will help sustain the environment for years to come.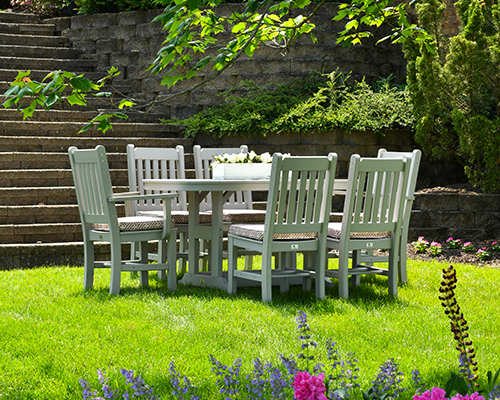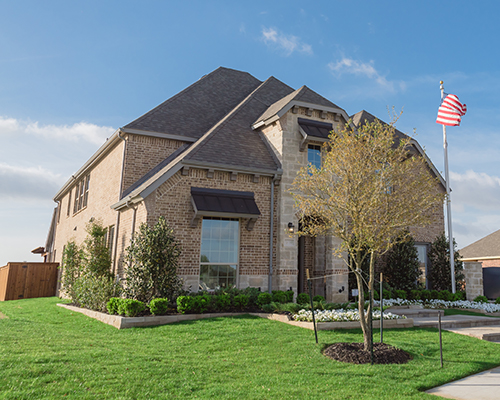 Fertilization and Weed Control Increases the Appeal of Your landscape
When it comes to homeowners and their properties, visual appeal to them and their guests is worth almost as much as the price tag on the area. Having a beautiful house or building is one thing, but if the surrounding outdoor environment is unkempt, it can detract from the overall aesthetic portrayed by the property. By incorporating proper fertilization and weed control into your property, you can help ensure that your property gives off a lively vibe, as opposed to a barren feeling. In many cases, fertilization and weed control will promote a visually appealing aesthetic to the property, causing some to turn their heads to catch another glance at it. This is especially beneficial when thinking about relocating or selling the current property. Having a "head-turning" property equipped with a properly fertilized lawn will help you stand out among other real estate listings, and will make your property desirable to those who want a true stand out property
Professional Fertilization and Weed Control With Lawnovations
Implementing proper fertilization and weed control can positively impact yourself, your family, friends, neighbors, and the value of the property itself. Here at Lawnovations, we offer complete start-to-finish lawn maintenance services, including fertilization and weed control. Whether you have an idea set in your head for how you envision the property, or you have never considered it until now and are interested in learning more, be sure to contact the friendly team of Lawnovations for swift assistance and expertise!
Google API Error: The provided API key is invalid.