Light Your Holidays With Lawnovations!
Let our insured and trained staff professionally install, take down, and store your lights for you! The process is so easy that you'll even wonder why it has taken you so long to hire us in the first place! FREE estimates also begin in October, so don't forget to contact us!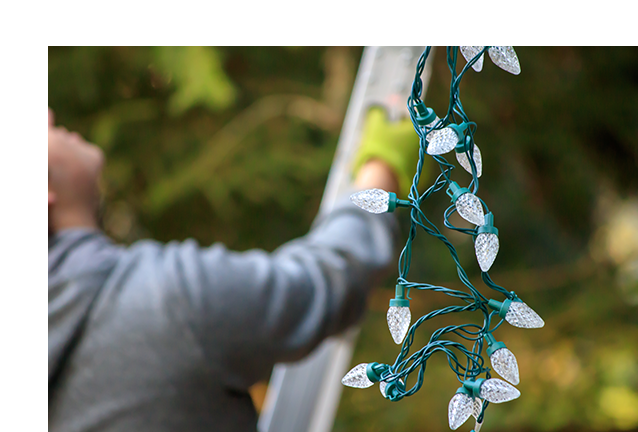 Why choose Lawnovations for your Tulsa holiday outdoor lighting?
We offer completely customizable holiday decor leasing

One set price year after year

Includes customization, install, take down, and storage in a climate-controlled facility

Free color changes every two years

Fully insured

Professional grade ONLY
Decorate Your Tulsa Home
Nothing says home for the holidays quite like beautiful holiday lighting — but it is a big job! At Lawnovations, we offer decorative holiday lighting services to ensure your home looks warm, welcoming, and festive during the holiday season. Take the overwhelming feeling out of decorating and trust our professionals to take care of it for you, providing you with a sense of festivity and celebration without all the hassle.
Contact Lawnovations Today
Whatever your holiday outdoor lighting and decoration preferences are, Lawnovations can design the look you prefer to complete your home's seasonal look. Contact our team of professionals today for a FREE estimate of our holiday lighting services.