The Best Thing You Can Do For Your Lawn, Trees, and Landscape Is To Have An Irrigation System Equipped With Proper Drainage!
Water is essential for turf, trees, and landscapes in general. An Irrigation system takes the guesswork out of watering and helps allow you to leave your home carefree.
Whether it's an installation or repair, our team of trained professionals will get the job done right the first time around!
While water is essential, more is not always better!
Proper drainage is just as important as irrigating.
Standing water, erosion, or a soggy yard could be a sign that you have a drainage problem.
Lawnovations will solve all of your irrigation and drainage issues. From installation to maintenance and servicing; we do it all!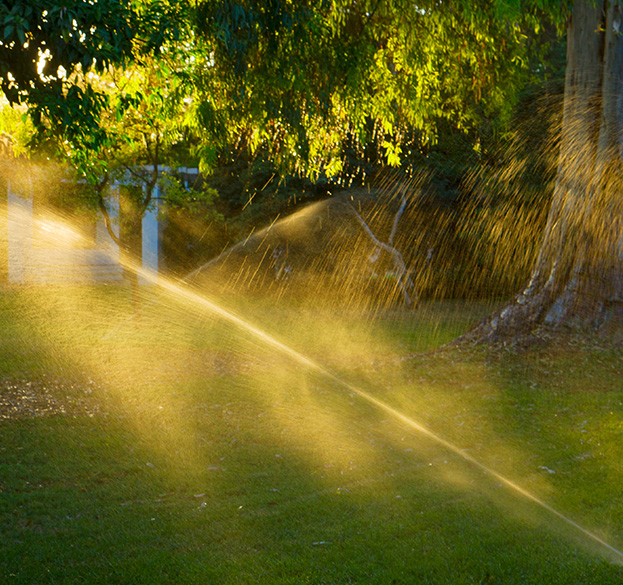 Irrigation and drainage refers to the tasks and services that are routinely and carefully conducted on your outdoor space. Irrigation is the application of controlled water amounts to various lawn elements, allowing them to be watered in a timely and efficient manner. Drainage refers to the natural or manmade removal of a surface's water and subsurface water to prevent waterlogging. These tasks can be as simple as a quick installation of a sprinkler system, or as complex as incorporating a full drainage system that can handle multiple components based on the landscape's needs.

The Purpose Of Irrigation and Drainage
Irrigation and drainage often seems like an optional outlet to any property, but quickly becomes a necessity once you realize the weather patterns of an environment such as Tulsa, Oklahoma. Irrigation and drainage serves a spectrum of purposes for our clients, though the foundation behind the services becomes routine. It is important for you to consider your reasoning behind the desire for your specific irrigation or drainage requests when scheduling a consultation with our company. By having a specific idea of what you want out of your outdoor property, it will help us draft and generate ways to effectively upgrade your property into one of mesmerization.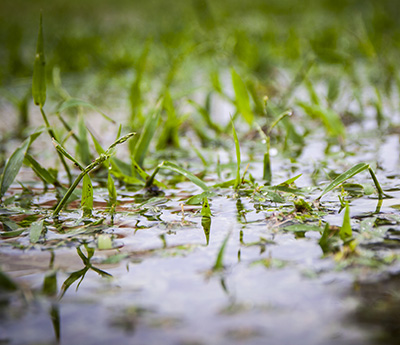 Proper Irrigation and Drainage Helps Keep Your Property Safe
Tulsa, Oklahoma is not generally known for its flooding patterns and habits, though 2019 proved to bring massive amounts of flooding to the area. Last year, the flooding of the Arkansas River caused extreme damage in the area and even left thousands of people homeless. While this isn't going to be a yearly occurrence that you should expect to happen, it is better to be prepared for the next big wave of rain or flooding.
By incorporating proper drainage and irrigation to your property, you can be well prepared in the event of extreme moisture. With proper drainage implemented, you may be able to completely clear out your property of flooding before it becomes too much to handle. This can help protect your property's buildings, your lawn, and the safety of your family. The combination of irrigation and drainage will also allow you to determine when to turn on or shut off these alternating factors, especially important in preparation of extreme weather.
Proper Irrigation and Drainage Keeps Your Landscape Environmentally Functional
Due to the recent crisis related to our global environment and water usage, it is no surprise that homeowners want to do everything they can to reduce their negative impact on our world. One of the main contributing factors to environmental change on a property to property basis is the water used to maintain a healthy lawn. Lawns that are not properly irrigated and drained tend to waste a lot more water to keep the property healthy and green. The homeowners who are watering lawns by hand or implementing cheap systems into their property are actually contributing more to the crisis in the pursuit of saving a few dollars.
With proper irrigation and drainage, however, your lawn will require less water to maintain the healthy and green appeal that we have become so accustomed to enjoying. Irrigation and drainage will effectively administer and remove particular amounts of water at the correct time, allowing whatever water they receive to hold and slowly disperse as opposed to seeping directly through the ground or pooling up on the surface. This means you will have deep waterings at a less frequent pace, contributing your part in the overall conservation of water that will help sustain the environment for years to come.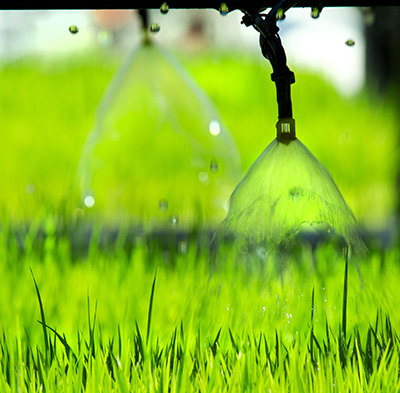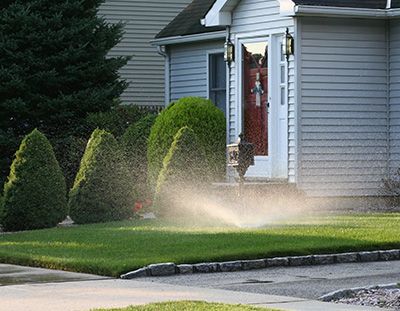 Proper Irrigation and Drainage Increases the Appeal of Your Home
Homeowners love taking pride in their properties and the beauty that cascades off of the atmosphere. To them and their guests, the beauty contained is worth just as much as the price they paid. But just having a beautiful house isn't enough nowadays as architecture continues to progress and impress every year. If the surrounding outdoor environment of the property is unkempt, it can detract from the overall aesthetic and mood of the property. By incorporating proper irrigation and drainage into your property, you can help ensure that your house is viewed as both a beautiful and environmentally conscious property. When considering the market value of your home for a potential sale, subtle upgrades such as proper irrigation and drainage can help set your property apart from competitive listings elsewhere. It will be more appealing to potential buyers and can help give you that negotiation leverage needed to secure a price that allows you to part ways with your property.
Proper Irrigation and Drainage With Lawnovations
Irrigation and drainage can positively impact your life, your family's life, and the overall quality of your property. Sometimes, proper irrigation and drainage could even save your life. Here at Lawnovations, we offer complete start-to-finish lawn maintenance services, including the installation and maintenance of irrigation and drainage systems. Whether you know exactly how your systems should be set up, or you have never even considered it until now, be sure to contact the friendly team of Lawnovations for advice, quoting, and professional execution!
Google API Error: The provided API key is invalid.